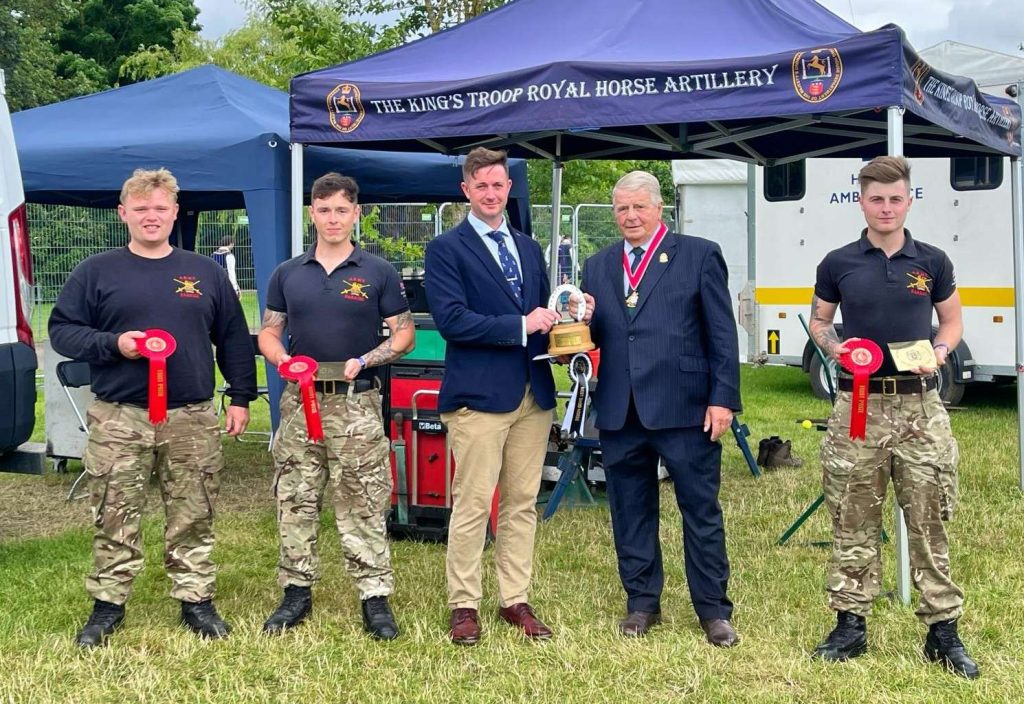 Nigel had the privilege of judging the Worshipful Company of Farriers Best Shod Horse competition at the Royal Windsor Show on Saturday 3rd July.
Many congratulations to the winning team –
Gnr John O'Neill DipWCF
Lbdr Brandon Dunn DipWCF
Sgt James Frost AWCF (Master Farrier)
Gnr Ned Saddler
Lbdr Richard Rowe DipWCF (not pictured)
This was a wonderful show and a pleasure to judge.
Nigel also spent the Friday at Windsor for the International Endurance competition (supported by The Kingdom of Bahrain), in his capacity as farrier for the senior and young rider endurance teams, which included CEI 3* 160Km, CEI 2* 120Km, CEI 1* 100Km and CEIYJ1*.